Keyhole garden
small model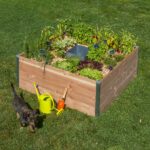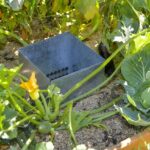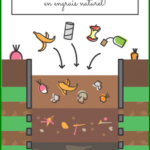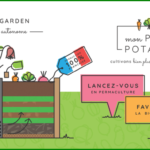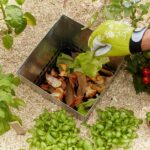 Keyhole garden
small model
Retail price*: $259,99
Dimensions
Raised bed garden: L 47 X l 45 X H 19 inches
Composter: 10 x 10 x 19 inches
Reference
MPPKGP120X115X48D
The KEYHOLE GARDEN is an original concept from Africa, built using the PERMACULTURE"lasagna" technique and which houses a COMPOSTER at the center to make best use of your BIO-WASTE.
This garden uses less water, creates its own nutrient-rich soil and grows more produce than a standard garden than a standard garden. Easier to use and maintain, more accessible, natural and connected to the nourishing earth, living organisms and the seasonal cycles, this raised bed garden fosters BIODIVERSITY with the creation of a real, natural ecosystem, allowing you to give back to the earth a big part of what it has provided!
The key is the COMPOSTER at the heart of the raised bed garden, in which your BIO-WASTE is transformed into nutrients, promoting naturally extraordinary growth for your vegetables. It also diffuses the moisture necessary to the whole of the planting space.
This independent raised garden bed is MADE IN FRANCE and offers many advantages, especially the joy of (re)discovering the flavor, freshness and nutritional quality of healthy, "homegrown" produce and of sharing the values intrinsic to kitchen gardening and nutritional well-being.
* Approximate retail price (our partner distributors are free to set their own prices).
Read more
Made in France, in Auvergne-Rhône-Alpes

PEFC wood

3-year warranty
Where can you buy our products?
retailers
See the list of retailers
Technical characteristics
WOOD: French Douglas Fir, Natural Class 3, not chemically treated (free from boric acid, fungicide, ammonium, etc.)
CORNERS: 100% recyclable aluminum, corrosion- and spray-resistant.
COMPOSTEUR : En aluminium façonné dans les Hauts de France
CAPS: Recycled PVC made in Ain
CERTIFICATION: PEFC (from sustainably managed forests)
EASY TO ASSEMBLE: No tools, nails or screws needed!
THREE-YEAR WARRANTY: 0.8 inch thick with tongue and groove paneling
USER MANUAL INCLUDED
En savoir plus
Assembly guidelines
User's guide
The Mon Petit Potager tip
Tuto de montage et de remplissage du Keyhole Garden